Razer BlackShark V2 X Gaming Headset: 7.1 Surround Sound – 50mm Drivers – Memory Foam Cushion – PC, PS4,PS5, Nintendo Switch, Xbox One, Xbox Series X & S, Mobile – 3.5mm Audio Jack – Black
THE SOUND OF ESPORTS
Face the competition head-on with a lightweight esports headset that thrives under pressure. Introducing the Razer BlackShark V2 X—a triple threat of amazing audio, superior mic clarity and supreme sound isolation that's approved by pros.
RAZER TRIFORCE 50MM DRIVERS
Our all-new patented design allows our engineers to custom tune each driver as though there are three—allowing for the individual replications of high, mid and low audio frequencies to deliver on richer trebles, brighter sound and powerful bass.
RAZER HYPERCLEAR CARDIOID MIC.
Offering greater speech pickup and noise cancellation, the bendable mic on this lightweight esports headset has an optimized microphone housing which adopts a more open design for minimal obstruction—resulting in improved clarity for a closer recreation of your voice.
ADVANCED PASSIVE NOISE CANCELLATION
From cheering crowds to the hum of your rig, shut noise out and enjoy uninterrupted focus with special closed earcups that fully cover your ears, aided by plush cushions that form a closer seal for greater sound isolation.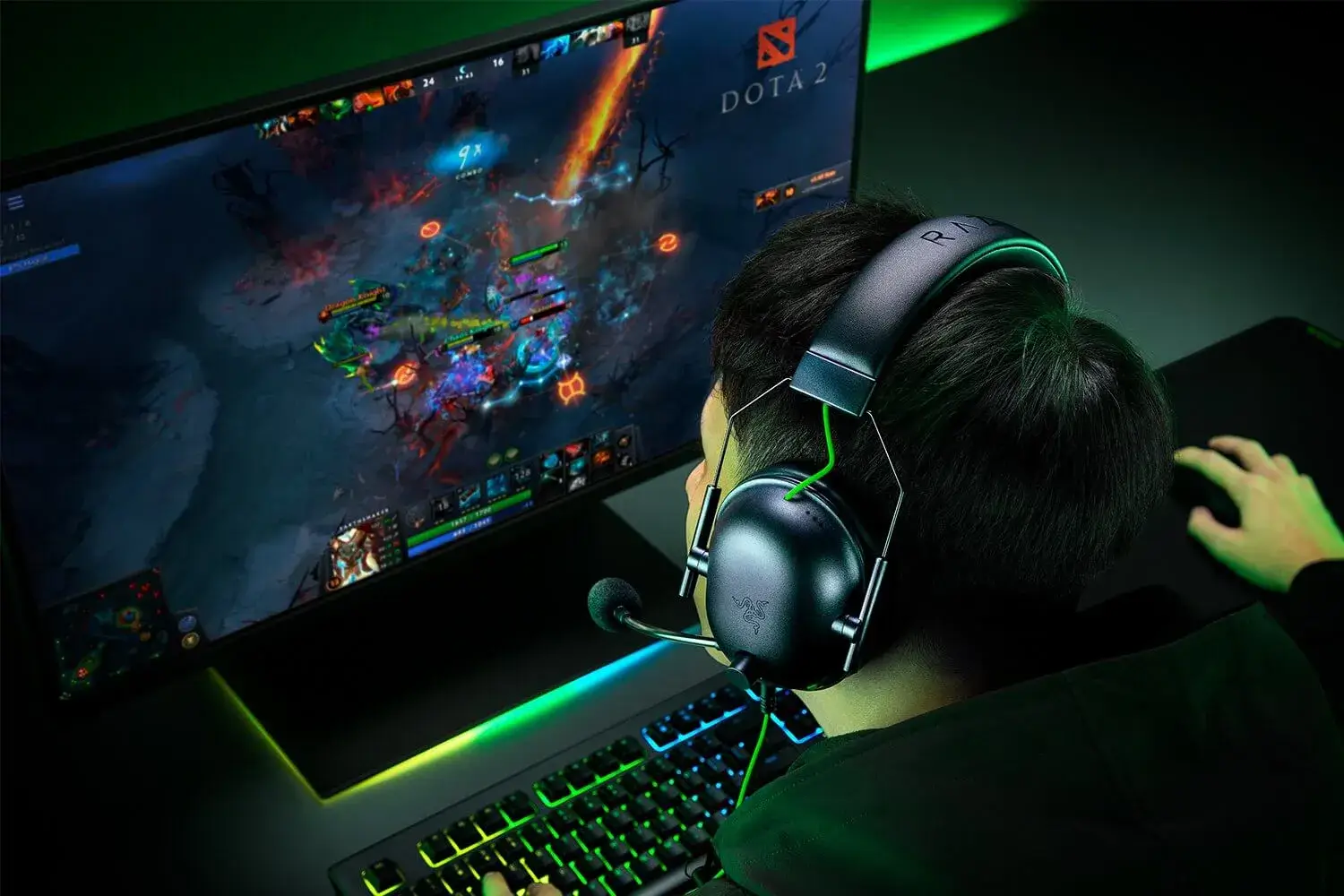 LIGHTWEIGHT COMFORT
At just 240g, you'll barely remember you have it on during gaming marathons. The headset is made even more comfortable thanks to thicker heading padding and improved memory foam ear cushions wrapped in a combination of breathable fabric and plush leatherette.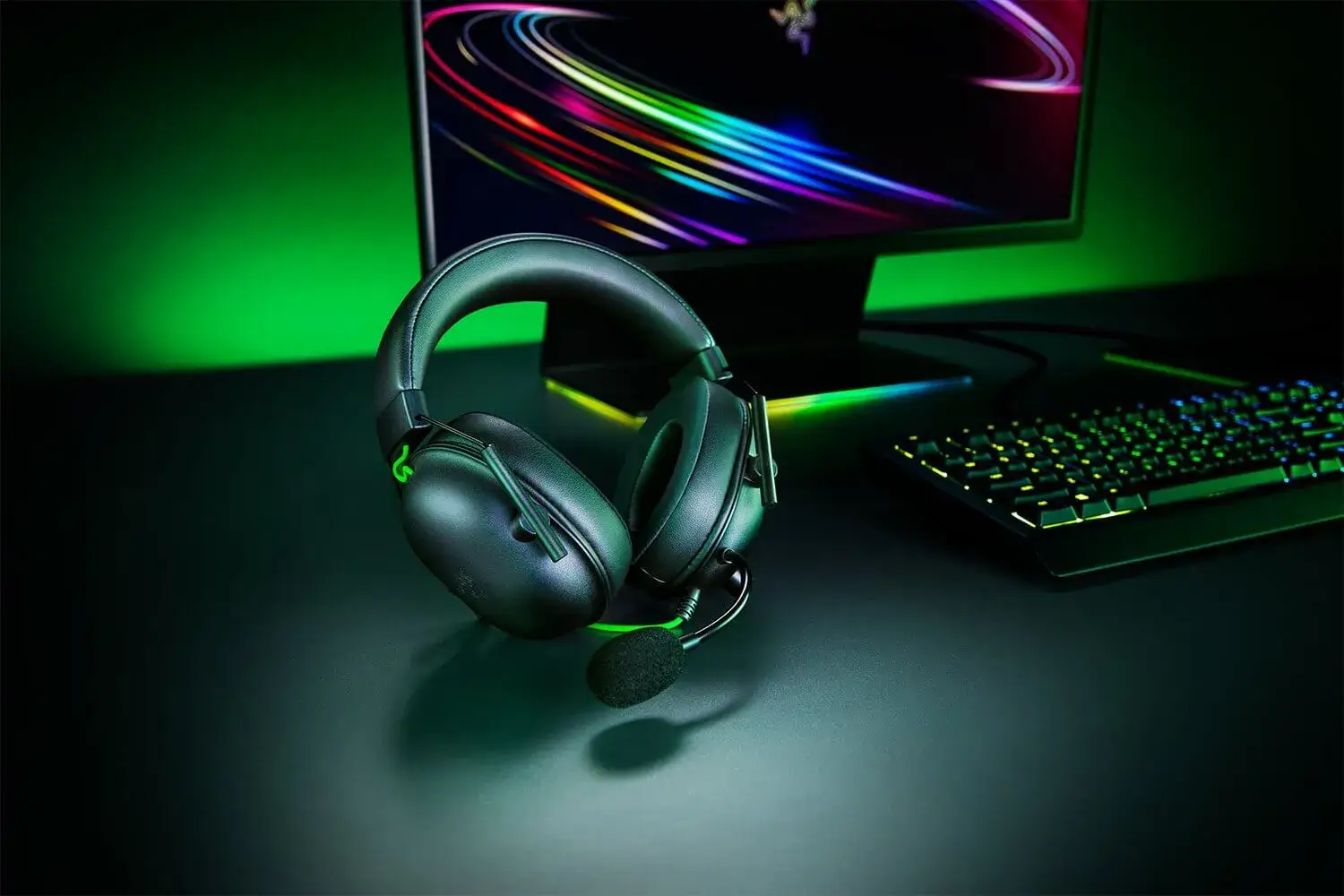 7.1 SURROUND SOUND
Heighten your match awareness and let nothing escape your ears with accurate positional audio that lets you pinpoint intuitively where every sound is coming from. *Only available on Windows 10 64bit*
CROSS-PLATFORM COMPATIBILITY
This lightweight esports headset uses a 3.5mm jack and works across popular platforms, allowing you to seek out competition on PC, Mac, PS4, Xbox One, Nintendo Switch and mobile devices
*Mobile devices with an available 3.5mm port*